News
pre-2016 has been archived.
My name is Helen Collins and I work at the University of Dundee and am doing a PhD in collaboration with Edinburgh University on physical activity in children. The 'Active Strength' research project is looking at the effect of resistance training on physical activity levels. I am conducting a pilot study at the University (as an after school initiative) after Easter (hopefully starting the week beginning the 23rd April) and I have attached some further details. In particular, I am looking to recruit 8-10 year old children who would benefit from being more active. The sessions are free and your child would be part of a very important research project which aims to improve health. If you are interested in your child being involved, please email me at h.m.collins@dundee.ac.uk or call me on: 01382 385674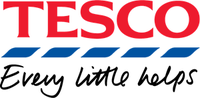 Tesco are commited to making it easier for customers and colleagues to live healthier lives.
Energy drinks are often high in sugar and caffeine, which is at the heart of why they're not recommended for children.
It's well known that diets high in sugar can lead to weight gain and dental issues, while chidren are often more sensitive to the effects of caffeine, impacting their sleep and behaviour. Parents tell us they want more help in stopping children buying these drinks. Thats why we are taking action to prevent their sale to people under 16.
High caffeine energy drinks are those defined as containing caffeine greater than 15mg/100ml. They include popular brands such as "Red Bull" and "Monster" and can normally be identified as they display a "high caffeine" safety warning or caution.
Please note, this voluntary age restriction does not apply to sports drinks ( e.g. Lucozade sport ) or ready to drink coffees
If the customer is under 16 or has no proof of age, we will politely refuse the sale.