Tesco Kingsway to restrict the sale of energy drinks to under 16's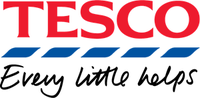 Tesco are commited to making it easier for customers and colleagues to live healthier lives.
Energy drinks are often high in sugar and caffeine, which is at the heart of why they're not recommended for children.
It's well known that diets high in sugar can lead to weight gain and dental issues, while chidren are often more sensitive to the effects of caffeine, impacting their sleep and behaviour. Parents tell us they want more help in stopping children buying these drinks. Thats why we are taking action to prevent their sale to people under 16.
High caffeine energy drinks are those defined as containing caffeine greater than 15mg/100ml. They include popular brands such as "Red Bull" and "Monster" and can normally be identified as they display a "high caffeine" safety warning or caution.
Please note, this voluntary age restriction does not apply to sports drinks ( e.g. Lucozade sport ) or ready to drink coffees
If the customer is under 16 or has no proof of age, we will politely refuse the sale.